The story of the rise and fall of the first church to dedicate themselves to Nikola Telsa and the CHANGE movement in the 1970s and 80s.  
A new paradigm of religion based on the acceptance and celebration of CHANGE, evolution and the truth that we are, every one of us, gods. Part biography, part hagiography and entirely unique.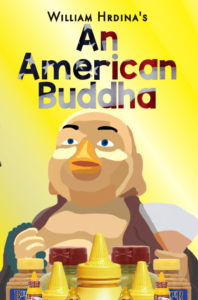 What if the man destined to become the Buddha was born in modern America? How could he possibly find enlightenment? Well, it might go something like this…
In this outrageous sequel to Kenny G Must Die!!, the author who brought you the Zombie John Coltrane introduces a whole new menagerie of unlikely weirdness, including: Gnome Chomsky, Darth Cheney, the levitation of the Pentagon, and the freaky fashion choice known as Necropants.
What do you do if a co-worker won't stop listening to Kenny G all day? If you're Aliester Crewley, you raise John Coltrane as a zombie to kill him. But what if Kenny G won't stay dead?  A satire of epic proportions.
Raymond Shaw has a chance to write for Wallace Beery, the world's most celebrated director…on his private tropical island…all expenses paid. Naturally, there's a catch. If we told you more, we'd have to kill you.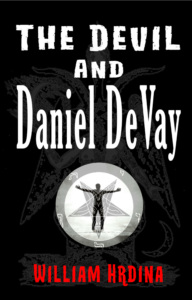 Daniel DeVay isn't handsome.
He isn't popular, good at sports, or particularly smart.
Nevertheless, Daniel does have one thing going for him that no one else does: He's got Satan in his corner.
Yes, that Satan.
Pockets, miracles, hallucinogens, teepees, sharks, and exploding trees all play a role as Bobby Steiner chronicles his search for love and a nice bag of weed while following Phish's 2000 Summer Tour. A lot of weird stuff can happen to a guy on the road.
 Samuel Burgess loves owning a second-hand bookstore. But when books from other universes start appearing on his shelves, his dream warps into a psychedelic adventure where EVERY POSSIBLE UNIVERSE hangs in the balance.
Short Story Collection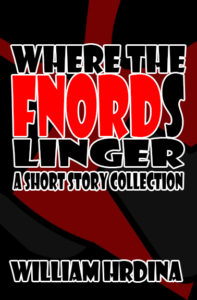 Ranging from the bizarre to the hilarious, this collection of short stories by William Hrdina features 27 short stories written from 2001-2007. 
Short Story Collection
Corporations might have more rights than the rest of us these days, but we can still make fun of them (at least until they buy satire too). We Are Not for Sale is a collection of eleven unusual short stories.